WELCOME TO THE WILD WILD WORLD OF
MISSASSSNATCH!
THIS IS A MEMBERS ONLY WEBSITE DEDICATED TO THE WORK OF VIDEO PERFORMANCE ARTIST MISSASSSNATCH. LOGIN, JOIN OR CLICK PEEP BELOW TO LOSE YOUR SOUL.
THIS WEBSITE CONTAINS ART WORK OF RADICAL, EROTIC AND PROVOCATIVE NATURE. BY ENTERING YOU DECLARE AND AFFIRM THAT YOU ARE AT LEAST 8 YEARS OF AGE. ACCESS MAY BE PROHIBITED IN CERTAIN STATES/COUNTRIES. IF YOUR LOCAL LAWS FORBID MATERIAL OF THIS NATURE, THAT IS ALL THE MORE REASON TO ENTER. WARNING!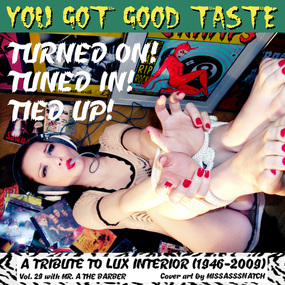 WELCOME TO THE WILD WILD WORLD OF MISSASSSNATCH! THIS IS A MEMBERS ONLY WEBSITE DEDICATED TO THE WORK OF VIDEO PERFORMANCE ARTIST MISSASSSNATCH. LOGIN, JOIN OR CLICK PEEP BELOW TO LOSE YOUR SOUL. peep.mp4 Watch on Posterous WARNING! THIS WEBSITE CONTAINS ART WORK OF RADICAL, EROTIC AND PROVOCATIVE N ...» more Dogmeat